Pulpito #122
next to Torre de Oro
Zona Romantica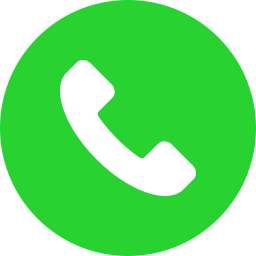 Tel
Tel: 322 223-0373
website
facebook
tripadvisor
Coco's Kitchen
Enjoy a relaxing and delicious breakfast, lunch or dinner in their outdoors garden. They serve Mexican and international food. Famous for the best breakfast in town. Coco will be delighted to welcome you!
flyer
video
photos
map
events
calendar
about
This lovely restaurant is located on Pulpito Street, just one-and-a-half blocks off Los Muertos Beach. It boasts a great patio setting with lots of green foliage, apparent brick walls, and contemporary, eclectic furniture, all of which creates a quite unique, pleasant atmosphere.

Stopping in for breakfast? Enjoy Greek and Mediterranean, or a Chile Relleno Omelet, Chilaquiles, Chorizo and Eggs, Eggs Benedict or Florentine, Cinnamon Roll French Toast or Stuffed French Toast, Apple or Potato Pancakes, and many more, which are served until late afternoon. Breakfast at Coco's can also be washed down with an espresso, cappuccino, latte, fresh fruit smoothie, Peach Bellini, or a Chai. She also has homemade cornbread and biscuits.

Lunch is also served at Coco's Kitchen. Whether you're in the mood for something light like Avocado Egg Rolls, Pumpkin Soup, or Spinach and Strawberry Salad, or a little heartier dish like a Lamb Sandwich, Greek Gyro, or Shrimp Chile Relleno, you will find the dishes fresh and presented.

Coco's also caters your special events!
Events Calendar
Restaurant Special
Open for Service
more info
Breakfast, lunch and brunch from 8am to 3:30pm Dinners from 5pm. to 11pm.
8:00 am - 3:30 pm
Every Day
@ Coco's Kitchen
5:00 - 8:30 pm
Every
Tuesday, Wednesday, Thursday, Friday, Saturday
@ Coco's Kitchen
Enjoy from their signature dishes or try out some of their new ones. Their flavors will delight you.

You can enjoy their breakfast menu from 8am to 3:30pm then their Dinner menu changes.

Dinner reservations from 5pm to 11:30pm.
Restaurant Special
Menu & Wine Tasting
more info
Come out and sample the menu.
3:00 - 8:30 pm
Every
Thursday
@ Coco's Kitchen
Special tasting menu and wine pairing.
Restaurant Special
Tacos and Alcohol 2x1
more info
Enjoy from their varieties of fillings of tacos and from their bar selection.
3:00 - 8:30 pm
Every
Tuesday
@ Coco's Kitchen
The Grill at CK is bringing Taco Tuesdays. Choose from roasted cauliflower, mushrooms, Baja Fish and delicious Duck Carnitas.

How many tacos can you eat?

Also, enjoy from their specials on beer, tequila and margaritas.

Did we mentioned 2x1,?