Ave. Las Americas Local 2y3
Col. Olimpica
Puerto Vallarta, Jalisco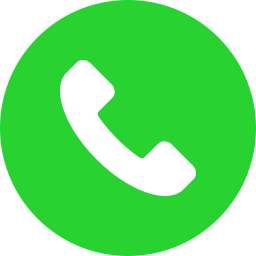 Tel
Tel: 322 168 4893
facebook
Birrieria Isordia
A very loyal tradition, we receive you as the family is received. Birria tacos prepared with our family recipe, crispy, soft or medium, with a variety of garnish, without missing its hot broth to accompany your tacos, served only by family members and therefor offering you a pleasant atmosphere. So that you feel with that touch that you only find in your family.
flyer
video
photos
map
events
calendar
about
A family business since 2000.

Our business started in some makeshift stalls where we only sold roast and marinated meat. Later the government made the premises where we are currently.

Our History Of La Birria.

We can boast that the recipe is very ours. My mother began to experiment with us being her guinea pigs, I have to be honest, at first, sometimes she was missing an ingredient and other times she had too many, experimented several times and finally we were able to find her true seasoning that today characterizes us as the best in Puerto Vallarta.

Later in 2016, my mother passed the baton to my wife Silvia and my Christian Isordia. Since this date we have made as much effort as my mother to continue maintaining the same flavor of the birria, with a quality service and warmth towards our clients, for when they leave they leave with a good taste in their mouth, because we do not want clients of only once but customers forever.

Our variety of sauces amalgamate in a way that you will find nowhere else. Do you want to know them?
I presume you, Mulata, Roja, Aguachile, Perica, De la casa, Cebollita flavored with lemon and habanero.


Do you want to prove it? Come and see that together with our excellent service you will delite tasty tacos, and perhaps they are even the best tacos in the region that you will eat.

You can find us in the Olympic neighborhood on Av las Américas in premises 2 and 3 in the Agustín Flores Contreras sports unit or if you prefer to call us, we will send your order to your home at no additional cost. 322-168-4893.

Una empresa familiar desde el año 2000.
Nuestro negocio empezó en unos puestos improvisados donde solo vendíamos asada y adobada. Posteriormente el gobierno hizo los locales donde actualmente estamos.

Nuestra Historia De La Birria.

La receta podemos presumir que es muy nuestra. Mi madre empezó a experimentar siendo nosotros sus conejillos de indias, les tengo que ser sincero a un principio algunas veces le faltaba algún ingrediente y otras le sobraba, experimentado varias veces pudimos encontrar su verdadero sazón que hoy en día nos caracteriza como la mejor en Puerto Vallarta.

Posteriormente en 2016, mi madre nos pasa la estafeta a mi esposa Silvia y a mi Christian Isordia. Desde esta fecha nos hemos esforzado tanto como mi madre para seguir manteniendo el mismo sazón de la birria, con un servicio de calidad y calidez hacia nuestros clientes, para cuando ellos se retiren se vayan con un buen sabor de boca, porque no queremos clientes de una sola vez sino clientes para siempre.

Nuestra variedad de salsas amalgaman de una manera que en ningún otro lugar lo encontraras. ¿Quieres conocerlas?
Te las presumo, Mulata, Roja, Aguachile, Perica, De la casa, Cebollita desflemada con limón y habanero.


¿Quieres comprobarlo? Ven para que veas que junto con nuestro excelente servicio degustaras de tacos sabrosos, y hasta quizás sean los mejores tacos de la región que comerás.

Nos encuentras en la colonia olímpica por la Av las Américas en los locales 2 y 3 en la unidad deportiva Agustín Flores Contreras o si prefieres llamarnos, te hacemos llegar tu pedido hasta tu casa sin costo adicional. 322-168-4893.