Aldanaca 178 esq. Viena Interior 4-A
Col.Versalles
Puerto Vallarta, Jalisco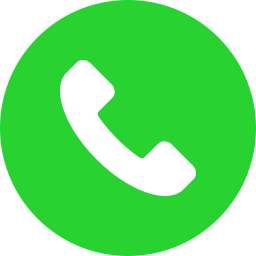 Tel
Tel: (322)224-1974
website
facebook
SETAC Wellness Center.
SETAC is a community center dedicated to educate, prevent & detect HIV as well as linking to the medical existing services in Puerto Vallarta, the coasts of Jalisco & Banderas Bay.
flyer
video
photos
map
events
calendar
about
SETAC offers a variety of daily services. For example, the Center holds AA meetings, Spanish classes, HIV testing and counseling, Quiropráctico. Condoms are always available by simply asking. Movies are shown every Friday night at 7:30 pm. ALL ARE WELCOME.

The following are only a few of the things SETAC Center accomplished over the last year to support the local community:

• Because SETAC offers walk-in HIV & Syphilis rapid testing, they administered 800 HIV Rapid Tests, 235 Syphilis Tests, and distributed 60,000 condoms.

• SETAC participated as the only drop site south of the stadium for the Por un Mexico Sin Hambre National Food Drive on September 15, 2011.

• In collaboration with the AIDS Healthcare Foundation, COMUSIDA, SSJ and Ayuntamiento de Puerto Vallarta, SETAC provided information about HIV and distributed condoms at several of the events at the Pan Am Games in Puerto Vallarta.

• On October 24, 2011, SETAC sponsored the First Annual Breast Cancer Social Event at the Abbey Hotel, and donated all proceeds to Grupo Esperanza, an organization that supports Survivors of Breast Cancer and helps women who can't afford Mammograms get them.

• Again this year SETAC sponsored the 2011 Christmas Posada at CAPASITS Clinic (HIV clinic) for families affected by HIV that included a Toy Drive for the children. They were also a drop off center for The Children of the Dump Shoe Drive.

The purpose of the Puerto Vallarta Gay, Lesbian Bisexual and Transgender (GLBT) Community Center, located at Constitucion #427 on the corner of Manuel Dieguez, is to provide essential services to the GLBT community, including support in recovery from alcoholism and other afflictions, physical and mental health treatment and referrals, education and recreation in an atmosphere of safety, free from discrimination. For more information, contact (322) 224-1974 or contacto@setac.com.mx.

SERVICIOS

-ENGLISH CLASSES
-NUTRITIONIST
-HIV RAPID TESTING + COUNSELING
-CONDOM DISTRIBUCION
-MOVIE NIGHT
-REFERRALS TO LOW COST SPECIALIST
-HUMAN RIGHTS COUNSELING

*** HIV rapid test Monday-Friday from 10am-2pm and 4pm-7pm...Including counselling. English spoken.