Carretera Manzanillo-Puerto Vallarta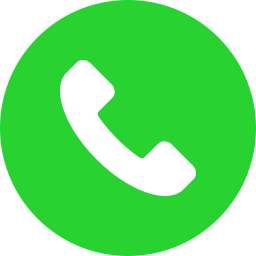 Tel
Tel: 322-223-6182
website
facebook
twitter
tripadvisor
Botanical Gardens PV
Vallarta Botanical Gardens opened its gates in 2004. Since then it has grown to become one of Puerto Vallarta's most fabulous "must see" tourist attractions. The Gardens hours are, 9am-6pm. 7 days/wk. From Dec. through Mar. (Except Dec. 25th & Jan. 1st.). Apr. through Nov. Open 6 days/wk (closed Mondays). December through March visit for the Early "Bird" Opening. Thursdays at 8am, Daily Guided Tour 1pm.
flyer
video
photos
map
events
calendar
about
Vallarta Botanical Gardens opened its gates ten years ago on November 15th, 2005. Since then it has grown to become one of Puerto Vallarta's most fabulous "must see" tourist attractions. The Gardens are located in the mountains at an elevation of 1,400 feet above sea level where you will find a rejuvenating and much cooler micro-climate that is always a delightful surprise to Garden visitors. They are a living museum showcasing exceptional examples of the abundant natural diversity found in PV.

As you enter the Gardens, look for a sign that directs you to the swinging bridge. Follow the iron handrail and lead yourself through a pristine swath of original tropical forest in its full exuberant splendor. Along this trail one will encounter the Chocolate, Coffee and Vanilla Garden where living examples of each of these plants can be viewed growing in the shadows of giant forest trees. Then one descends into the Tree Fern Grotto, an important nesting area of the endemic Mexican Hermit Hummingbird.

Don't miss the Holstein Conservatory of Mexican Orchids. In this remarkable conservatory, one can see many native Mexican orchids in bloom, plus collections of carnivorous plants, rare ferns, and other native curiosities. The Orchid Conservatory was a charitable gift to Vallarta Botanical Gardens in early 2008.

The centerpiece of the Botanical Gardens is the Hacienda that serves as the visitors' center and is also the location of the Gardens' celebrated restaurant known as The Plantation House Restaurant & Bar. They serve Ranch Style Mexican food and make homemade gourmet pizzas in a wood-burning brick oven.

Created in the style of a tropical 18th century plantation manor, the hacienda sits on a jungle ridge overlooking the river and gardens. This lovely natural oasis is surrounded by the majesty of the soaring Sierra Madres in all directions.

If you'd like to see a different side of Puerto Vallarta and one of the genuine treasures of the city, then head out to the Gardens, located on coastal Route 200, just 30 minutes south of town.

WHAT TO BRING:
Water & Sunscreen
Insect Repellent (we also sell a variety of options at the Garden)
Long pants and long sleeve shirts to stay covered and protected (optional)
Sneakers or shoes suitable for easy to medium hiking trails
Swimming suit & towel
if you plan on swimming in the river
Money:
We accept CAN, USD and MXN (Change is given back is in MXN)   Credit cards are accepted in the restaurant, gift shop, and at the entrance gate. We accept Visa and MasterCard.
Events Calendar
Limited Season
Open with Protocol
more info
The Puerto Vallarta botanical gardens is now open for business following all protocol.
9:00 am
Every
Sunday, Tuesday, Wednesday, Thursday, Friday, Saturday
@ Botanical Gardens PV
Enjoy nature At its best. A place you do not want to miss.
Live Music
Live Music
more info
Live music every Sunday from 12 noon. One more reason to visit Vallarta's Famous Botanical Gardens.
12:00 pm
Every
Sunday
@ Botanical Gardens PV
Sale!
20% Off
more info
Book your official tour now and get 20% off on your activity. Online Only.
All Day Event
Every Day
until
1 November
@ Botanical Gardens PV
Promo runs until November. Discount can be per person or group. Mus use promo code: WEREBACK2020.