New Location!
Special Event

One of the leading Puerto Vallarta art galleries since 1987, Galeria Pacifico offers Mexican art with an emphasis on local painters. La Galeria has a new location, now at 259-C Hidalgo Street, but an office will remain until early 2024 at 182 Aldama Street next to the original location.
- Hidalgo 259 - C
- Aldama 182
- Puerto Vallarta Centro
- Tel. 322 222-1982
Galería Pacífico is putting the finishing touches to inaugurate on Wednesday November 1st its new space on 259-C Hidalgo Street, a block and a half south of the Cathedral of Our Lady of Guadalupe. You are welcome to stop by and say hello.

---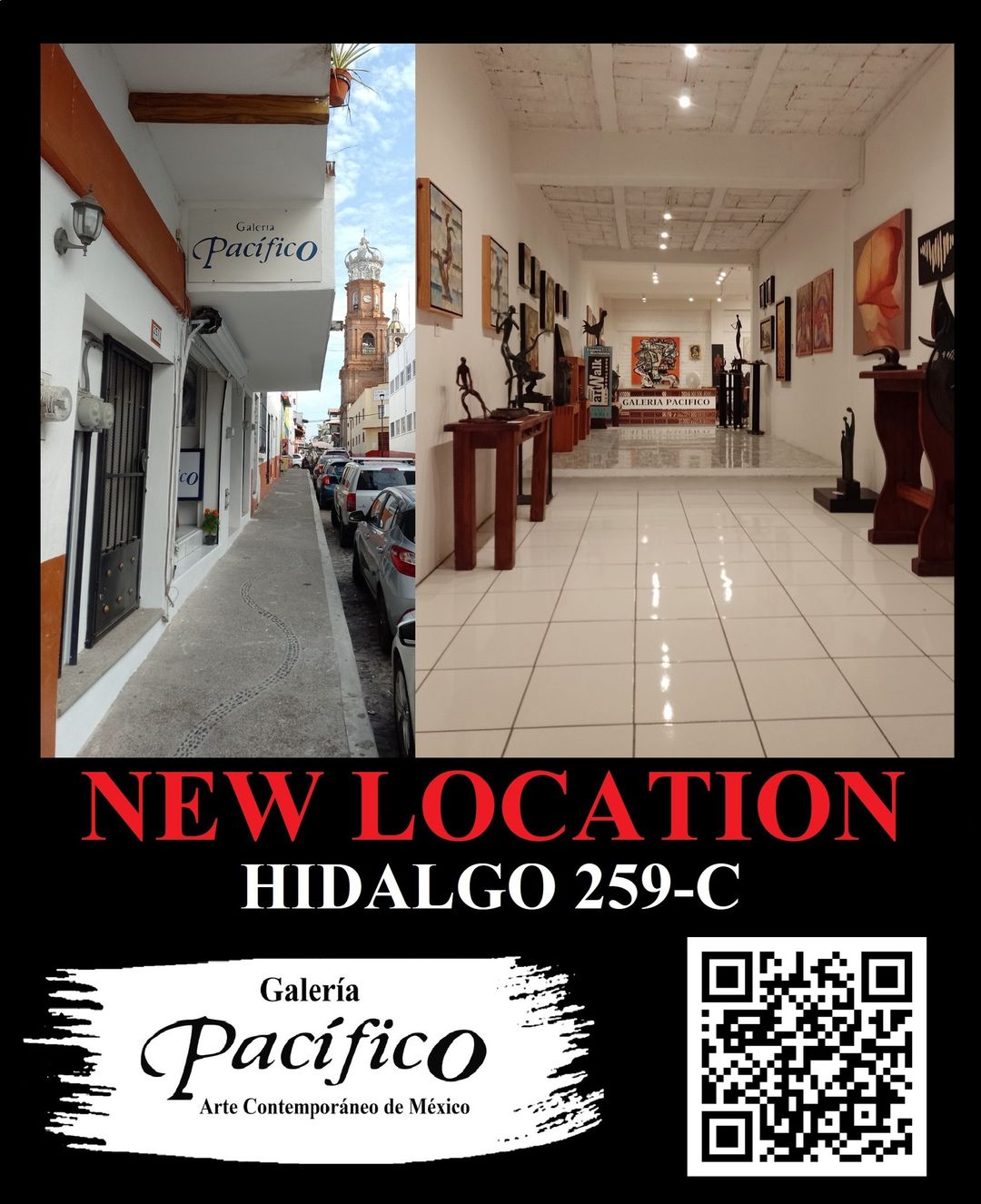 ---