Sports on Screen!
Film Screening

Mex-Tex Restaurant & Bar in the heart of Zona Romantica. Enjoy great live music every night of the week in an intimate and lively venue.
- Basilio Badillo 287
- Tel. 322 178-8117
@ Nacho Daddy
11:00 am Every Day

NFL, MBL, NHL, NCAA, CFL, NBA, NACC. Everyday, all day.

---
Enjoy American football at Nacho Daddy. Delicious Tex-Mex food, drinks, and 8 televisions to watch all the sports you want. We will wait for you!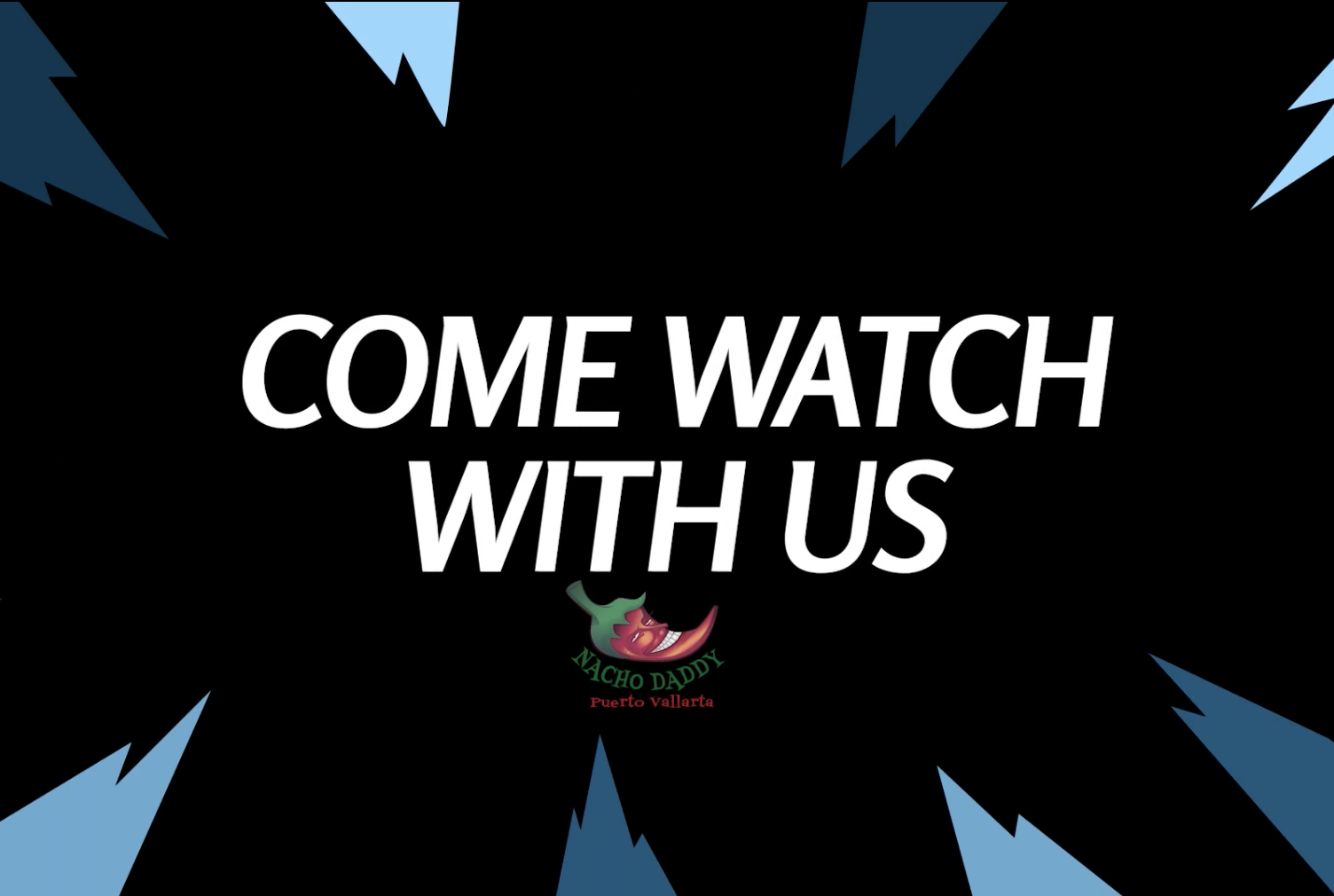 ---