Admisión 2 x 1
Sale!

Vallarta Botanical Gardens opened its gates in 2004. Since then it has grown to become one of Puerto Vallarta's most fabulous "must see" tourist attractions. The Gardens hours are, 9am-6pm. 7 days/wk. From Dec. through Mar. (Except Dec. 25th & Jan. 1st.). Apr. through Nov. Open 6 days/wk (closed Mondays). December through March visit for the Early "Bird" Opening. Thursdays at 8am, Daily Guided Tour 1pm.
- Carretera Manzanillo-Puerto Vallarta
- Tel. 322-223-6182
For Locals. All month of September!

---
Knows an incredible place at 2x1 for locals. The garden is a very special place, you will fall in love with nature, do not miss this great opportunity. Come with your INE to make this promotion valid.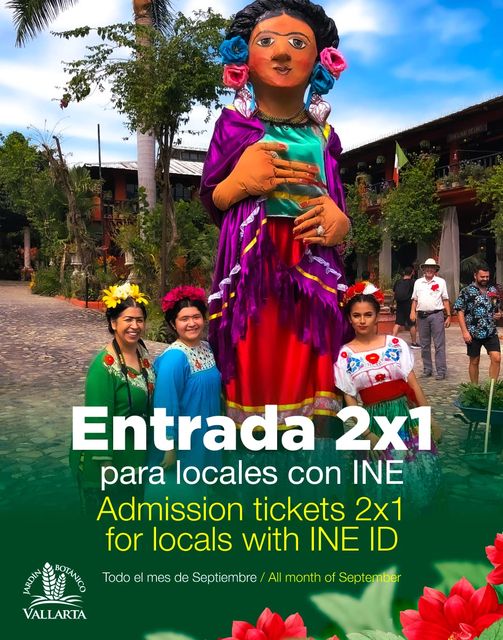 ---