Winging It
Show

This bar is popular with both the Gringo and Mexican locals. **Open following all protocol.**
- Venustiano Caranza 493
- Col. Emiliano Zapata
- Puerto Vallarta, Jal.
Featuring for Maria Rose & Andrew Sands

---
welcome the incomparable duo, Maria Rose and E Andrew Sands, to Bar Frida 4.0 in their new, one night show called "Winging It!". They have starred together in many shows all over Vallarta and we are thrilled to have them perform this Saturday, March 25th, 8-10 pm. No cover and no reservations. Arrive early.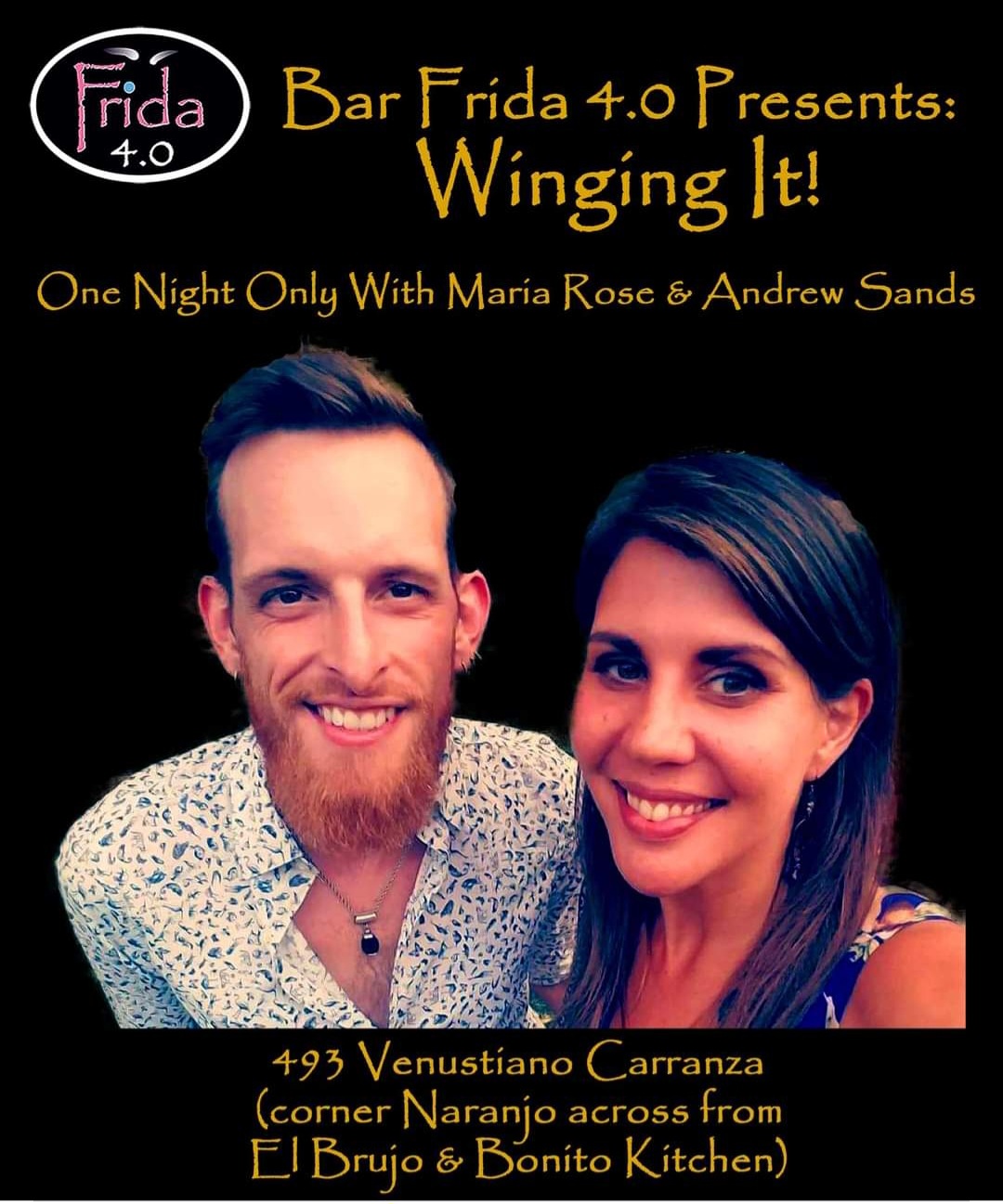 ---