Bar Frida 4.0 2023 T-Shirts
Sale!

This bar is popular with both the Gringo and Mexican locals. **Open following all protocol.**
- Venustiano Caranza 493
- Col. Emiliano Zapata
- Puerto Vallarta, Jal.
@ Frida
12:00 am Every Day

They are already available!

---
Available in tank top, sleeveless and with sleeves. Sizes from small to XXL. $300 pesos.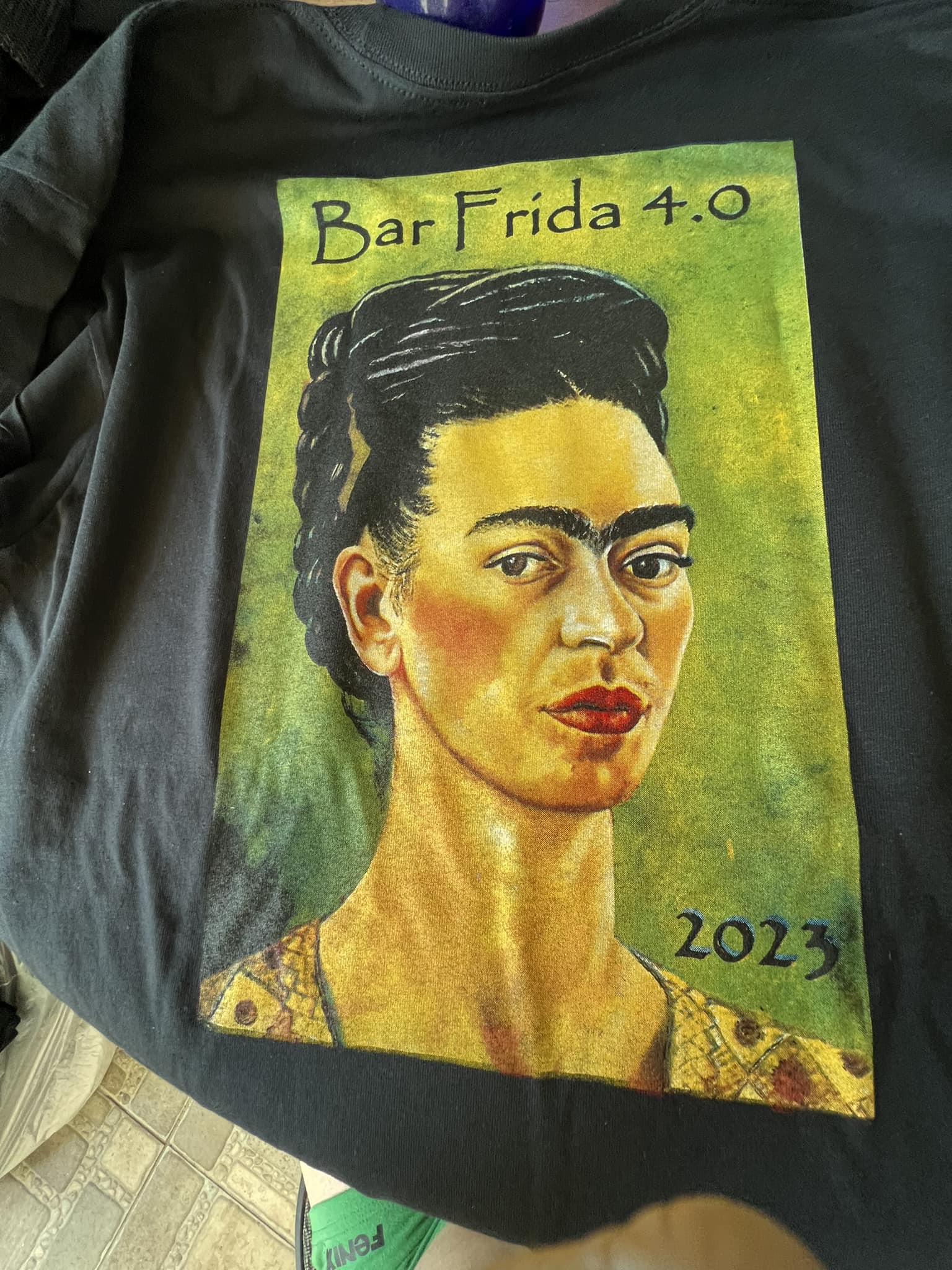 ---