Rush Tickets
Sale!

This store is a stimulating and exciting shopping experience. The decor is tasteful and warm with the most unique jewelry in Puerto Vallarta.
- Basilio Badillo #276
- South Side
- Puerto Vallarta, Jalisco
- Tel. 223-9734
@ Cassandra Shaw Jewelry
3:00 pm Every Monday, Tuesday, Wednesday, Thursday, Friday, Saturday

Discounted Shows Tickets!

---
You can now purchase discounted rush tickets for same-day shows! Find Selena outside our store Monday to Saturday from 3:00 to 5:00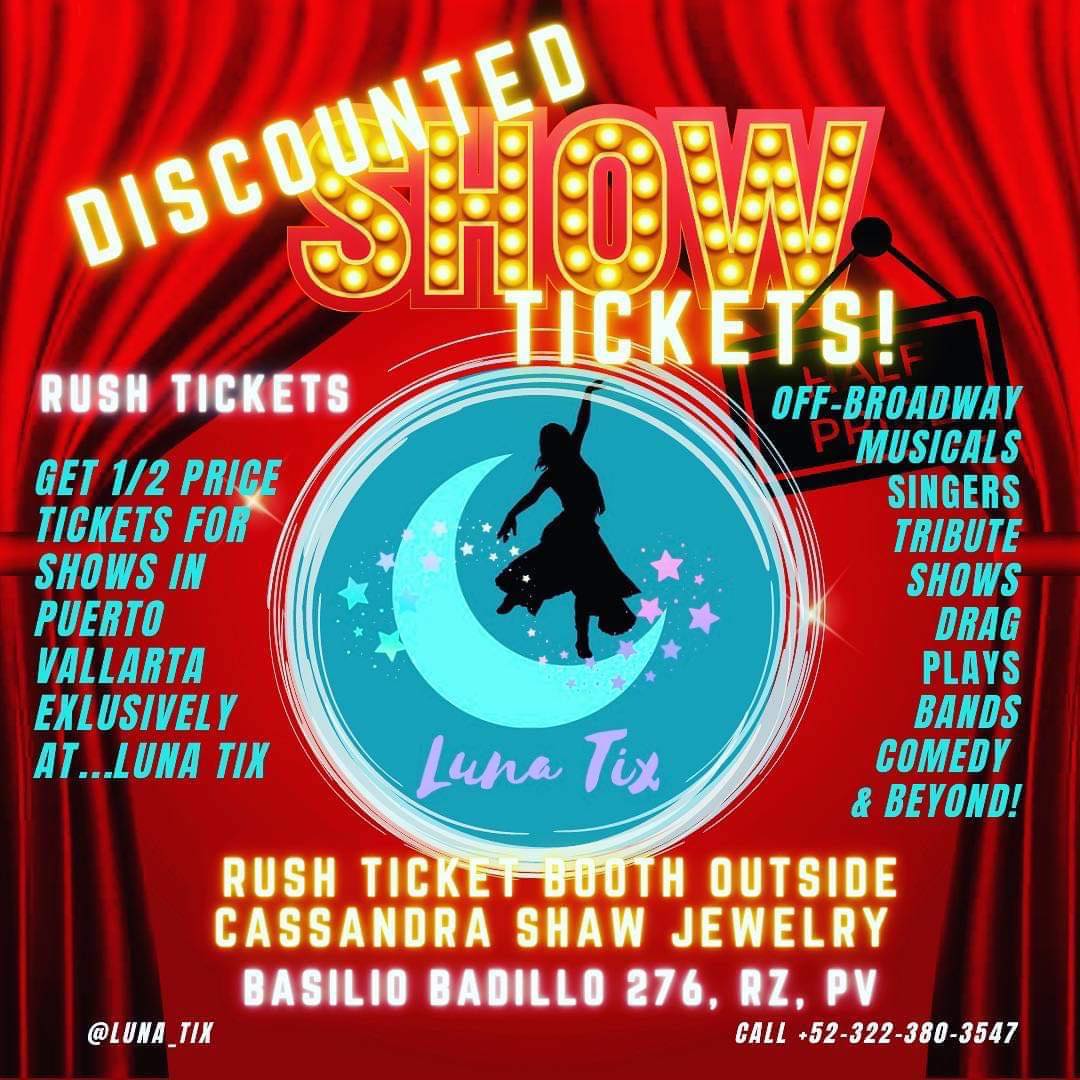 ---