Bloody Marys and Caesars Sunday
Bar Special

This bar is popular with both the Gringo and Mexican locals. **Open following all protocol.**
- Lázaro Cárdenas 481
- Col. Emiliano Zapata
- Puerto Vallarta, Jal.
@ Frida
1:00 - 5:00 pm Every Sunday

Bloody Marys and Caesars are only $40 pesos!

---
Say good bye to the weekend and hello to the week with a delicious Bloody Mary or a Caesar. They are only $40 all Sunday long.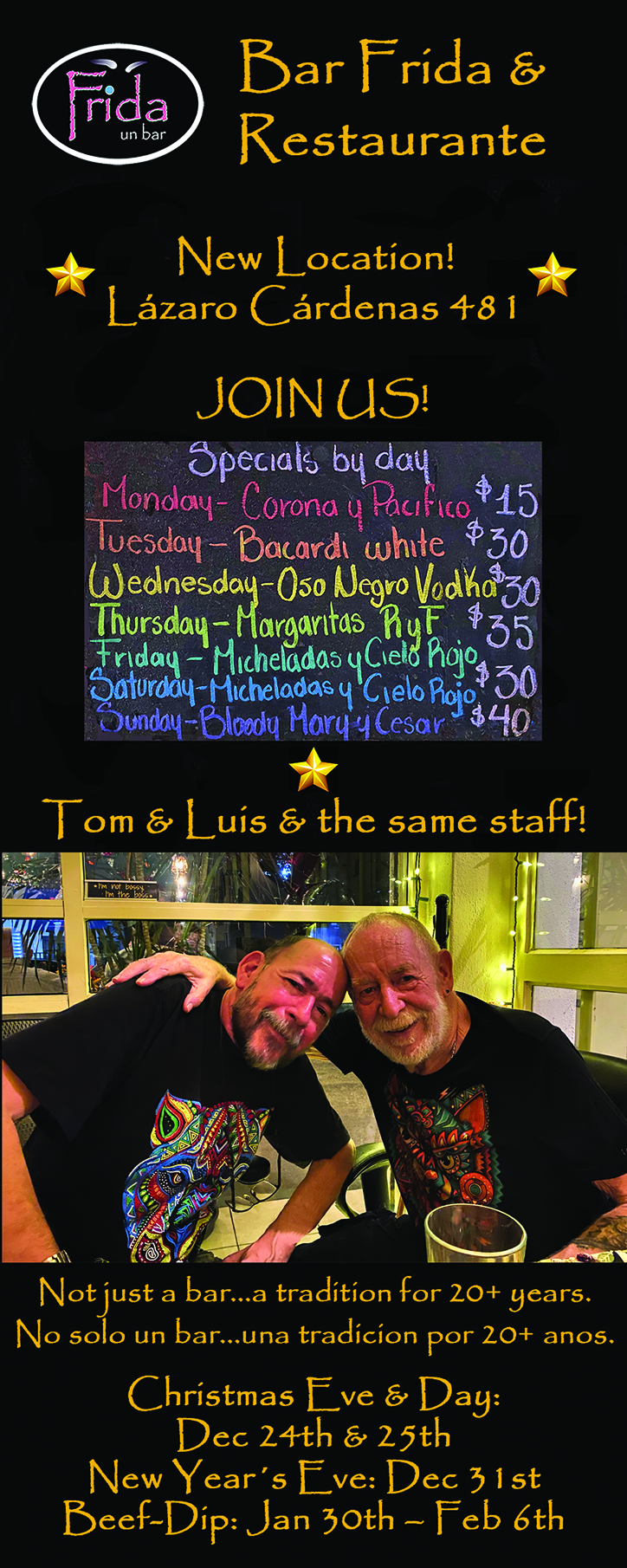 ---