Micheladas & Cielo Rojos
Bar Special

This bar is popular with both the Gringo and Mexican locals. **Open following all protocol.**
- Lázaro Cárdenas 481
- Col. Emiliano Zapata
- Puerto Vallarta, Jal.
Favorites with the locals...Cielo Rojos (beer w/tomato juice) for just $30 pesos or a Michelada (beer w/lime juice & salt) for only $30 pesos.

---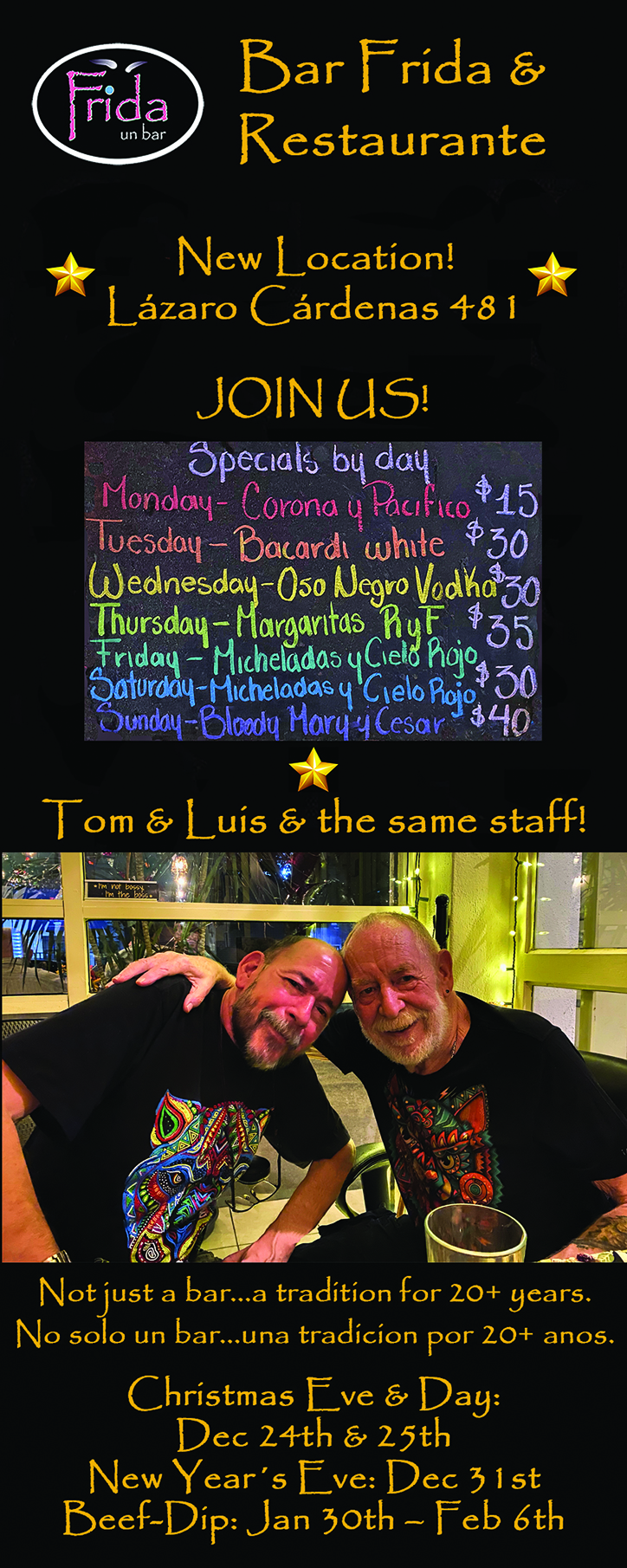 ---