Aquilies Serdan 265
Colonia E. Zapata
Puerto Vallarta,Jalisco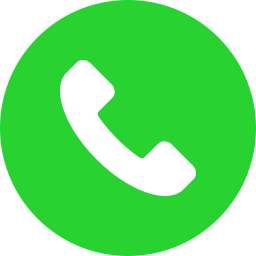 Tel
Tel: 322-223-0588
website
facebook
Los Mercados
Boutique shopping mall includes the Cork and Bottle wine and liquor store, Mikey's Deli, Don Fresco fresh produce, k'rico pastry shop, and Fireworks, a paint your own pottery studio.
flyer
video
photos
map
events
calendar
about
Whether a local or visitor, there are times when we crave certain items here in paradise: the perfect pastrami sandwich, a favorite bottle of wine, or a light and fluffy croissant, as examples. But we have learned to settle. We trade off the sun and warmth for the lack of access to certain items that we long for. Well, those days are gone now that Los Mercados has opened on the south side of Puerto Vallarta, just a half-block west of the old Rizo's on Aquiles Serdan. Los Mercados is a combination of 4 stores and a studio, all under one roof, offering the finest collection of items available in the bay! Here in the beautiful two–story hacienda, beyond their ornate gates, you'll discover these amazing shops at Aquiles Serdan #265

MIKEY'S – Fine Foods & Delicatessen. Offering fully prepared foods, meals and quality meats cut to order. You'll find homemade sausages and bacon with a wonderful selection of breads and gourmet cheeses. Plus everything that you would expect from a fine deli: fresh pastas, salads and deli meats, including homemade pastrami, roast beef and turkey. Gourmet meals without the headache! 322-223-0588

CORK + BOTTLE – Fine Wines & Sprits. A knowledgeable bilingual staff is ready to assist you in selecting just the right bottle of wine or spirit. Wine tastings will also be offered. 322-222-2806

DON FRESCO – Fresh produce. A wide variety of the freshest fruits and produce brought in daily. 322-223-5482

k' rico :) – Pastries, Coffees, Cakes & More! Satisfy your sweet tooth with our delicious full-sized cakes and individual desserts: croissants, tarts and cakes. Plus get your favorite smoothies and espresso drinks. 322-222-3076

FIREWORKS – Paint Your Own Pottery Studio. Have fun painting your own ceramic plates, cups, tiles and a variety of other items. You pick it! You paint it! We fire it! Unleash the artist in you! 322-222-2037


So, the next time you have a craving for something really good, head on over to Los Mercados on the south side of Puerto Vallarta. Open Monday through Saturday 9:00am to 7:00pm. (Cork + Bottle will open at 10am). Los Mercados is located just a half-block west of Rizo's on Aquiles Serdan 265. For a complete list of new products, special events and happenings at Los Mercados, go online to www.LosMercadospv.com or join them on Facebook.