Olas Altas #508
Zona Romantica
Puerto Vallarta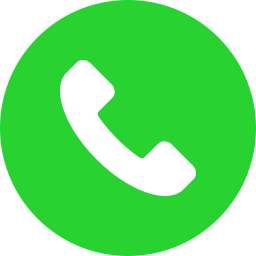 Tel
Tel: 322 222-0200
website
facebook
tripadvisor
tickets
The Palm Cabaret & Bar
Recientemente renovado The Palm, íntimo cabaret, busca solo lo mejor en entretenimiento de cabaret y presenta artistas de México y el continente americano.
folleto
vídeo
fotos
mapa
eventos
calendario
sobre
The Palm Cabaret and Bar ha brindado un desempeño sobresaliente en espectáculos durante más de 10 años en Puerto Vallarta, México. Se han realizado muchas modificaciones a su sala de exposición para permitir una mejor visualización y sus nuevas opciones de venta de boletos en línea les permiten brindar un mejor servicio a sus invitados. Esperan contar con usted en la diversión.

Ubicado en Olas Altas, la calle más popular de Vallarta en el lado sur de la ciudad, The Palm es el lugar perfecto para relajarse y disfrutar de un gran espectáculo y excelentes bebidas y servicios. Te garantizamos un gran momento en este lugar íntimo. Todos los actos que traen son muy buenos.

Events Calendar
Espectáculo
Esto es GaGa
más información
Concierto Tributo Esto es GaGa.
9:00 pm
Cada
Sabado
hasta
29 May
@ The Palm Cabaret & Bar
Imitador desde Argentina. Maru Prado Conti.
Espectáculo
The Platters & More
Espectáculo
Queen Live Forever
más información
Rodéate de las increíbles melodías de Freddy Mercury y Queen Live. Este conjunto icónico llega al escenario de Palm en lo que se siente como algo real. Esta es una experiencia inolvidable que no olvidará pronto.
9:00 pm
14 May @ The Palm Cabaret & Bar
9:00 pm
21 May @ The Palm Cabaret & Bar
9:00 pm
28 May @ The Palm Cabaret & Bar
Live Forever Un tributo a Freddie Mercury The Palm Cabaret. Este tributo a Freddie Mercury y Queen es mucho más que un espectáculo. Este es un concierto que no debe perderse que se lleva a cabo en la sala de exposiciones más hermosa de PV The Palm Cabaret and Bar. Roy Gomez Cruz como Freddie Mercury, Alejandro Carrera como Brian May, Christian Gomez como Roger Taylor y Danny Sixx como John Deacon.