Insurgentes 109
Col. Emiliano Zapata
Puerto Vallarta, Jal.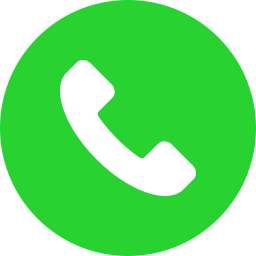 Tel
Tel: 322 223-9756
website
facebook
tickets
Instagram
Incanto
Cabaret, Piano Bar & Cafe Puerto Vallarta, owned by Tracy Parks, takes its name from the charming and elegant setting along the Rio Cuale that divides old town from centro in beautiful Puerto Vallarta, Mexico.
flyer
video
photos
map
events
calendar
about
Incanto welcomes the talented and award-winning Miss Hope Springs, one of London's most popular cabaret acts this season. Under his pseudonym, Miss Hope Springs, Ty Jeffries sings all live and plays all originally penned material, ranging from pop, to swing and Latin, with hilarious comedy throughout.

Playing the piano and singing her award winning repertoire of uniquely catchy original songs, ex-Vegas nightclub chanteuse Miss Hope Springs brings you her laugh-out-loud-move-you-to-tears one-woman show. Still wearing the sequins she left the Pink Pelican Casino with in 1972, Hope regales with hysterical tales from her 'Ritz to the pits' life. You'll hear her unique blend of finger snapping pop, romantic rumbas and sassy bossa novas, as she takes you on the roller coaster ride 'from the pits to the Ritz…and back again'. She captivates with tales of her disastrous love life and excruciating career choices and sings songs from her award winning 'repertoire to be reckoned with…The best songs that Bacharach, Porter and Legrand never wrote' (Fringe Review Outstanding Show).
Events Calendar
Contest
Bingo With Pearl Live!
more info
Have fun with Aunt Pearl at Bingo this Saturday at 4pm! Watch from Incanto Vallarta 's page. Message Incanto Vallarta or their manager Tracy Parks if you'd like a card. they'd love to play with you.
4:00 pm
Every
Saturday
until
31 October
@ Incanto
Live Music
Derek Carkner on Piano
more info
Join DEREK CARKNER again this coming SUNDAY, 5pm central time, for his popular online 'Piano Barred' show. Join INCANTO'S FB page, INCANTO VALLARTA for a live feed. A portion of the proceeds donated will go to Incanto's line employees while they are unable to work.
5:00 pm
Every
Sunday
@ Incanto
This time he'll be taking and playing your requests! Leave a comment below now including the songs you'd like to hear and he'll include as many of them as possible during the show. Thank you and enjoy the show!
Show
Lenar Live
more info
Live streaming from Incanto's Facebook page, Performing sexy Cuban salsa dancing and vocals by popular local entertainer and cast member of 'Oh Boy! Cabaret, Lenar.
7:30 pm
Every
Tuesday
until
30 December
@ Incanto