Basilio Badillo 287 A
Above Nacho Daddy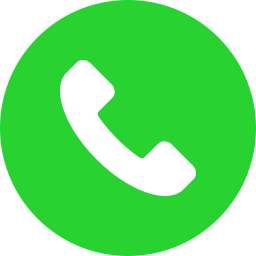 Cel
Cel: 044-322-728-6878
website
facebook
The Boutique Community Theatre
Located above the Mex-Tex restaurant Nacho Daddy at 287 Basilio Badillo in Old Town. Dinner starts at 5pm with shows at 6pm. Closed for Summer!
flyer
video
photos
map
events
calendar
about
The Boutique Theatre has been a Puerto Vallarta fixture for over a decade. Their first show here was The Night of the Iguana performed at the CECUTAR over on Zaragosa and Matamorose.

We they moved to a converted garage on Manuel M. Dieguez and opened with Robin's Hoods. Two years later a larger venue was procured at the corner of Basilio Badillo and Naranjo where they opened with The Best Little Whorehouse in Texas. They hoped that to be the permanent home but it was not to be. In 2014 arrangements were made to renovate the top of Nacho Daddy, a very successful Mex-Tex bar and grill. That year they opened with Nunsense On Vacation In Puerto Vallarta.
Events Calendar
Musical
Torchsong
more info
Torchsong A play by HARVEY FIERSTEIN Directed by Ralph Hyman This production includes excerpts from the first play of the Torch Song Trilogy, The International Stud, and the third play, Widows and Children First! The plot travels through gay relationships in the subculture of the 1970's and 1980's.
5:00 pm
Every
Thursday, Friday, Saturday
until
26 May
@ Boutique Dinner Theatre
This creation was written composed of three separate plays. This production includes excerpts from the first play, The International Stud, and the third play, Widows and Children First! The plot travels through gay relationships in the subculture of the 1970's and 1980's. Acceptance was rare which led to millions of men and women living in 'the closet'. These gathered friends are frustrated and many times this abrupt anger is directed toward each other in not so pleasant terms.

Tonight's event started with the sound of "L.O.V.E." emitting from above in the balcony. Barbara Ann Renee sang in a strong voice, then sashayed and vamped sexily throughout the crowd. Lady Blues sang several tunes during the evening, spotlit overlooking the people present. This was a clever creative direction, serving as interludes while the actors organized for the next scene.

The protagonist Arnold Beckoff [Thomas Carroll] is looking for love and acceptance but had much to deal with being a gay man working as a female impersonator in 1970's New York City. After a series of heartaches, Arnold believes he has found love but the man Ed [Frank D. Harrison] is bisexual and enters into a heterosexual affair which lasts five years. Arnold never recovered from the loss. The dialogue was a typical frustrated gay conversation of that time. In contrast to some reviews at the time of the play's debut in 1968 that it was overboard and imagined, in truth, the verbal relationships which the two ex-lovers had were common at the time, behind closed doors.

The theme of this play is love. The world's emotion runs across all sexualities and in the end, it is all love. These characters are in love but societal demands make leading a 'normal' life most difficult. Although the play is over fifty years old, the messages remain true to current times. "It's not who I sleep with it's who I am." "Being a drag queen is kind of like an oil painting. To get the full effect, you must stand back."

Complicating life is the arrival of Arnold's mother [Alice Averett Domeniconi] who accepts her son but possesses heavy conservative undertones. The dynamic 'combat' scene between them demonstrated their fine acting chops. She expresses her love for her son but speaks in critical terms at times infuriating Arnold.

Torch Song Trilogy's three acts are expertly edited locally by the director with the result experiencing smoothness in script, characters and plot. The newly revised Boutique Theatre has added 'Community' to its full name demonstrating the enormous desire of the owners, staff and actors to reach people of all color, gender, preference and ethnic background, especially the LGBT community of Puerto Vallarta which is large, established and loyal. Watch for many shows and plays this fall/winter season which will appeal to a broad range of taste. Good times lie ahead.

Written by Harvey Fierstein.
Directed by Ralph Hyman, Artistic Director.