330 Insurgentes
Puerto Vallarta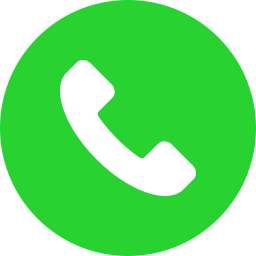 Tel
Tel: (322)222-1512
website
facebook
twitter
tripadvisor
tickets
Instagram
Act II Stages
El teatro Act II cuenta con un escenario principal a escala real musicales, obras de teatro y conciertos, tanto en Inglés y Español, un cabaret y un bar para la comunidad bicultural de Vallarta. Excenario Principal, Red Room y Encore Piano Bar.
folleto
vídeo
fotos
mapa
eventos
calendario
sobre
Act II Entertainment engages, inspires, entertains, and challenges audiences with theatrical productions that range from the classics to new works; we train and support the next generation of theater artists; we provide arts education programs that promote life-long learning to a diverse community; and we celebrate the essential power of the theatre to illuminate our common humanity.
Events Calendar
Espectáculo
Us Two
más información
NEW VOICES... OLD BEATS Dany and Noemi, Us Two, will almost certainly be a big hit of the coming season.
7:30 pm
Cada
Miercoles
hasta
25 julio
@ Act II Stages
Noemi Plascencia
Originally from the city of Guadalajara, Jalisco, Mexico, she began her artistic career when she studied at the Conservatory of Music belonging to the Univesidad of Guadalajara. She also joined major musical show bands and performed with many other talented musicians. She moved to Puerto Vallarta Jalisco in 2005 to continue her artistic career as a singer. In 2012 she began her best personal project; "Us Two."

Daniel Celis
Originally from the city of Cordoba, Veracruz, Mexico. He began his artistic journey at a young age as a participant in choirs. He studied at the Conservatory of Music in the city of Querétaro and later was part of majors bands in Mexico, the United States and Canada. The diversity of these bands has allowed him to develop a versatility of many musical genres. In 2012 he moved to Puerto Vallarta, Jalisco where he joined with Noemi to meld their incredible talents into forming; "Us Two".
Fiesta
Bob's Karaoke Party & Happy Hour
más información
Bob´s Karaoke Party está de regreso!
8:00 pm
Cada
Miercoles
@ Act II Stages
Disfruta de la hora feliz 6-8pm, aire acondicionado frío y toda la diversión de la fiesta.
Espectáculo
Diana Villamonte "Motown and Beyond"