Offered by: Palmera Vacations
Rodolfo Gómez 118
Puerto Vallarta, Jalisco, Mexico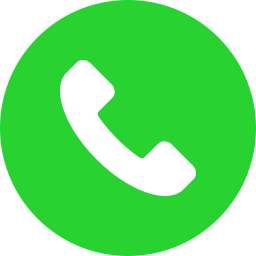 Tel
Tel: (322)223-0101
website
Casa Romantica
If you are looking for a special place for your visit to Puerto Vallarta, Mexico, then we would like you to consider this beautifully stunning upscale new vacation home ideally located in the charming and most desired area of Puerto Vallarta known as
flyer
video
photos
map
events
calendar
prices
about
If you are looking for a special place for your visit to Puerto Vallarta, Mexico, then we would like you to consider this beautifully stunning upscale new vacation home ideally located in the charming and most desired area of Puerto Vallarta known as La Zona Romantica.

Palmera Vacations offers Casa Romantica in the Almendro building conveniently situated just steps away from Los Muertos Beach and the iconic Blue Chairs Hotel as well as from the best dining and thriving nightlife in town. Art galleries, shopping and the famous Malecon (the boardwalk) are also within easy walking distance. Those guests wishing to further explore around and beyond Puerto Vallarta by car will be pleased to know that this vacation home also offers a parking garage; a rarity in this part of the city during real busy periods.

Casa Romantica is elegantly furnished and thoughtfully appointed with all the essentials for a truly pleasurable vacation. It is also graciously accentuated throughout with thoughtful amenities to create an ambience and comfort that will make you feel at home.

Its décor and hospitality embody the essence of true luxurious sensibility, making this home the perfect place to enjoy that dream vacation you have been wishing for. High-end mattresses, luxurious linens, hotel-quality towels and upscale toiletries will make your dream vacation even more enjoyable. Oversized beach towels are also available; just bring your sun tanning lotion and enjoy the beach, the rooftop pool and/or sunning deck area!

In addition to these amenities, Casa Romantica is also equipped with wireless high-speed Internet access, computer, laser printer, and a local phone number as well as a Vonage telephone line service for free international phone calls.

This additional phone service includes the following telephone area/prefix codes: 91 for Madrid, Spain, 778 for Vancouver, and 514 for Montreal, Canada as well as the 310 area code for Los Angeles, .U.S. This means that people in those geographical areas can call you at the respective phone number and it will be as if they are making just a local phone call. You can also make international calls at no charge! This added convenience allows guests to stay connected with family, friends and/or work while enjoying their stay in Puerto Vallarta.

Situated on the third floor of the Rincon del Almendro building, Casa Romantica gains and enjoys the advantageous position of having a direct front balcony which offers one of the nicest and most picturesque city views out of the other two-bedroom units in this seven-unit building. The balcony is also the perfect place to see the spectacular fireworks in the bay. The rooftop pool and sun deck offer another majestic view of the sparkling blue waters of the ocean, town scenery and surrounding hills as well as a serene, tranquil and relaxing setting where you can find true repose while bathing under the beautiful Vallartan sun.

Casa Romantica is more than a rental property; it is an enchanting realm of relaxed luxury, comfort and serenity for those with refined taste. It is a place where every need is met and every moment is well spent. Casa Romantica is a place that you will want to revisit time and time again.

Whether your dream vacation is all about soaking in the sun, immersing in the nightlife, or just finding a blissful seclusion from it all, pampered elegance and comfort await you at Casa Romantica to make your dream vacation in Puerto Vallarta, Mexico a reality!

Immerse yourself in a fun and memorable Mexican vacation in Puerto Vallarta while indulging in style and comfort in a romantic place that invites guests to live life fabulously well.

*** There maybe construction noise associated with the area.