Offered by: Palmera Vacations
Rodolfo Gómez 118
Puerto Vallarta, Jalisco, Mexico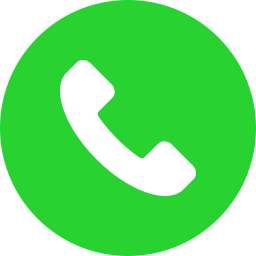 Tel
Tel: (322)223-0101
website
Casa Yvonneka
Casa Yvonneka is a spectacular contemporary villa with all the luxury amenities and all within a short walk to some of the best restaurants, world class shopping and night life. With a breathtaking view of the town and bay and a fabulous staff you ma
flyer
video
photos
map
events
calendar
prices
about
Casa Yvonneka is a spectacular contemporary villa with all the luxury amenities and all within a short walk to some of the best restaurants, world class shopping and night life. With a breathtaking view of the town and bay and a fabulous staff you may not want to leave the property.

Paradise found – from a simple cobblestone street enter thru a massive iron door, walk thru a tropical garden and enter your own private oasis. From the moment you look across the infinity pool with its breathtaking views of town and the bay you know the property has been thoughtfully planned to be your private island of comfort, including everything from luxurious pillow top mattresses and 400 thread count sheets, wireless internet, free long distance telephone, cable and Satellite TV. Amazingly all of this is located within a short walk to popular Los Muertos Beach or all the charm and energy of the romantic zone and downtown.

The 17,000 sq. ft villa has an elevator, gym and is fully air conditioned with many luxury details such as: cantera floors, marble baths and kitchens, Jacuzzi tubs in 4 of the bathrooms. There are 2 spacious and completely separate living areas each with a large flat screen TV, a tranquil library/ reading room and many charming terraces and common areas perfect for a large group to be together or have some private time. All bedrooms have private ensuite baths, TV and air conditioning, 7 of the bedrooms have ocean views and 2 look onto yvonnke's private banana plantation.

The staff is there to pamper you and the gourmet chef is so fabulous that most guests rarely dine out even with world class restaurants just a few steps away. The setting is the perfect spot to watch the sunset and see the nightly fireworks.

Property Includes:

Multiple levels with plenty of common areas, Satellite TV in all bedrooms; DVD, HD giant screen TV in two living areas, Stereo system wired for sound in common areas, satellite radio stations, Gym with TV and ocean view, Enclosed parking area, Full staff of 5 with cook and maid service daily except Sunday and holidays. Rate includes cook service twice daily; tips and cost of food and beverage not included. Staff includes night watchman who lives in staff quarters with separate entrance.

Note: Restrictions on children due to open design of the infinity pool, Nanny services mandatory for groups with children; nanny to be provided by the villa for an additional fee.

Casa Yvonneka 8 Bedrooms From JAN/07 to DEC/19 $2120usd. DEC/20 to JAN/06 $3400usd.
Casa Yvonneka 7 bedrooms From JAN/07 to DEC/19 $1855usd. DEC/20 to JAN/06 $3400usd.
Casa Yvonneka 6 Bedrooms From JAN/07 to DEC/19 $1590usd. DEC/20 to JAN/06 $3400usd.
Casa Yvonneka 5 Bedrooms From JAN/07 to DEC/19 $1590usd. DEC/20 to JAN/06 $3400usd.